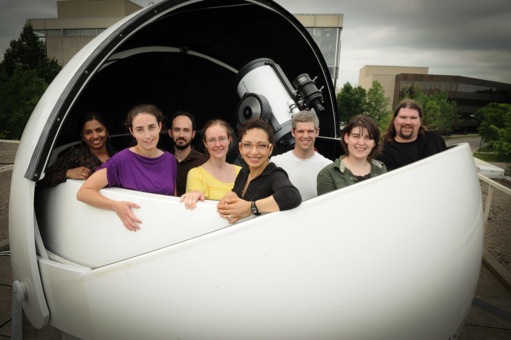 SNR group, from left to right
:
Harsha Kumar, Heather Matheson, Gilles Ferrand, Jennifer West, Samar Safi-Harb, Paul Edmon, Erica Franzmann, Adam Rogers. Picture taken on top of University College on campus, inside the Ewan telescope.
Current SNR group members:
Dr. Samar Safi-Harb: Professor, Canada Research Chair
Dr. Rebecca Danos (CITA national fellow, effective March 2012-): Joint Postdoc with Prof. Andreas Shalchi: Cosmic Ray Acceleration in SNRs.
Adam Rogers (Feb. 2012-): XFIT project for X-ray spectroscopy, Neutron Stars and Magnetars
Dr. Gilles Ferrand (Postdoc Sep 2010-, and CITA national fellow Sep 2011-): Numerical Simulations to study particle acceleration in SNRs, SNRs catalogue
Ms. Ping Zhou (China Scholarship Council exchange PhD student 2011-): Multi-wavelength studies of SNRs interacting with molecular clouds; co-supervised with Dr. Yang Chen (Nanjing U.)
Ms. Jennifer West (PhD candidate 2010-, NSERC CGS fellow 2011-2013): Modeling SNRs using radio and X-ray data, GALFACTS
Ms. Heather Matheson (PhD candidate 2008-, former NSERC PGS fellow 2009-2011) Pulsar Wind Nebulae: X-ray observations and modeling
Ms. Harsha Kumar (PhD candidate, 2006-): The environs of high-magnetic field pulsars and magnetars. To defend May 2013.
Some former members at U. of Manitoba:
Dr. Paul Edmon (postdoc 2010-2011): Numerical simulations of PWNe. Effective Nov. (2011), at Harvard CfA.
Dr. Miranda Jackson (postdoc), now in Stockhom
Dr. Ashish Asgekar (postdoc), now in the Netherlands
Ms. Heather Matheson (M.Sc., 2006), now PhD candidate at UofM
Ms. Alyssa Moldowan (M.Sc., 2005), now at UWO
Ms. Marjorie Gonzalez (M.Sc., 2003), now at UBC
Ms. Erica Franzmann (undergraduate), now MSc candidate at UofM
Mr. Matt Scholte (undergraduate), now at UBC
Mr. Adam Rogers (undergraduate), now PhD candidate at UofM
Mr. Tal Letourneau (undergraduate from UWO)
Ms. Laura Kasian (undergraduate), now at UBC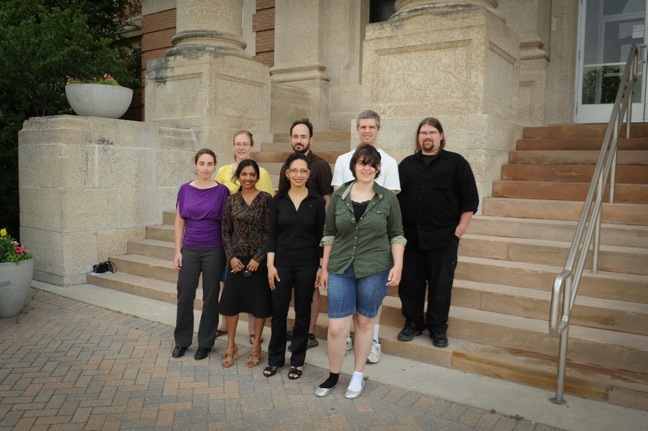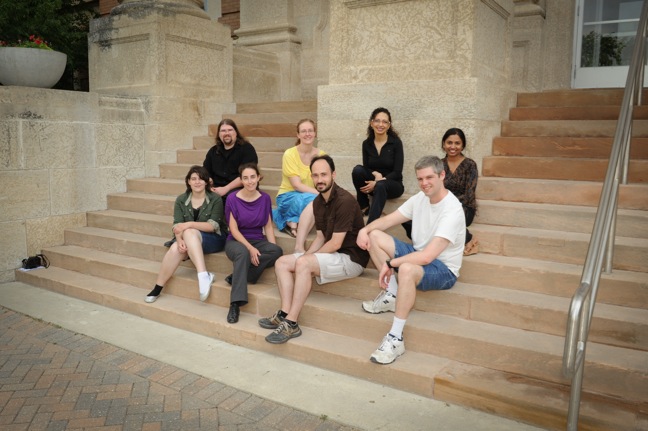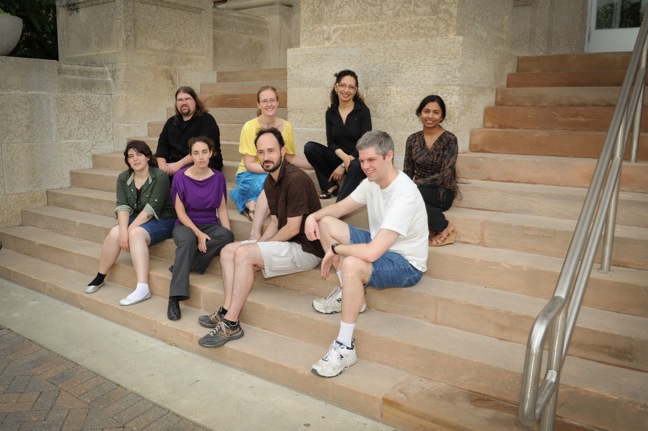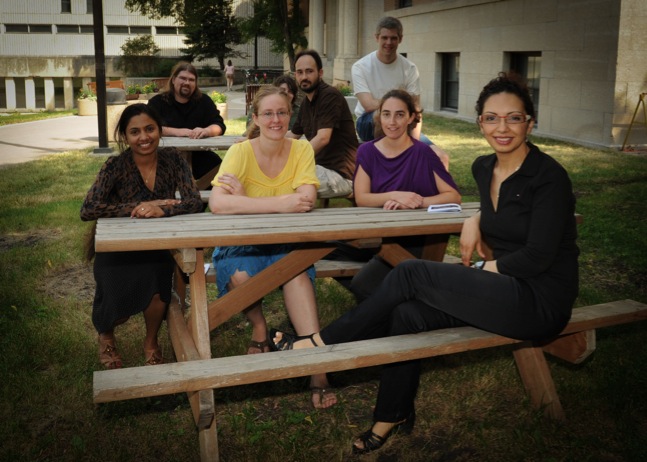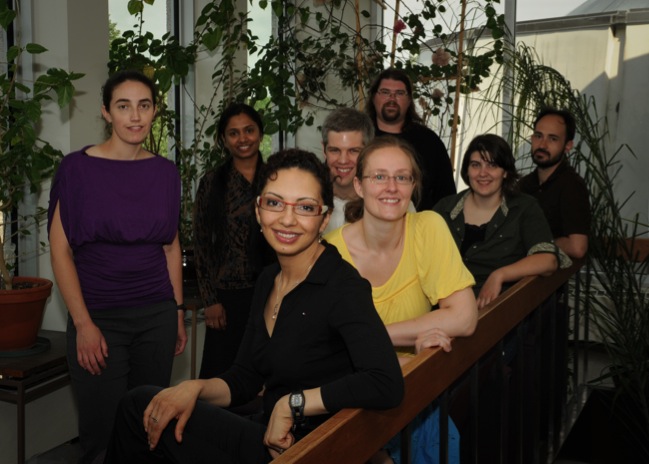 The astronomy group at UofM: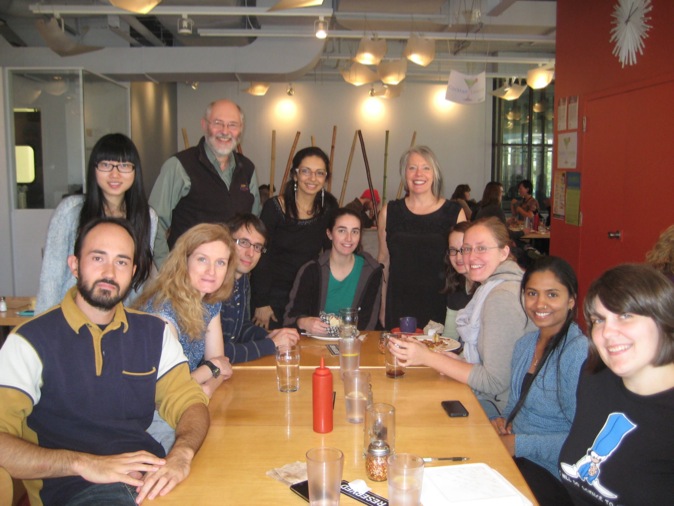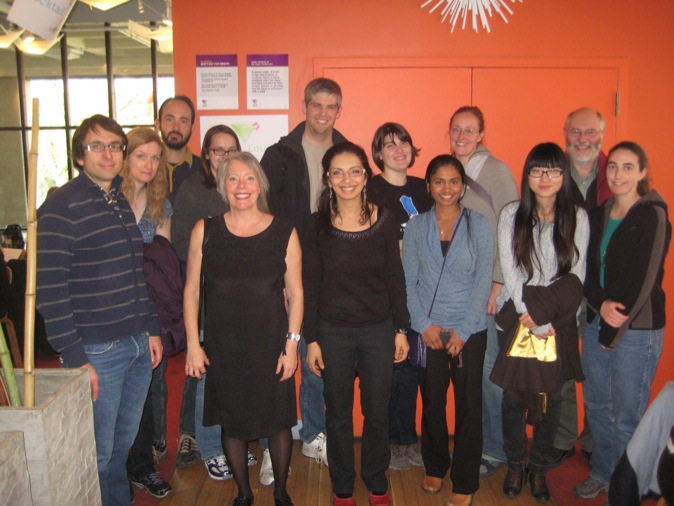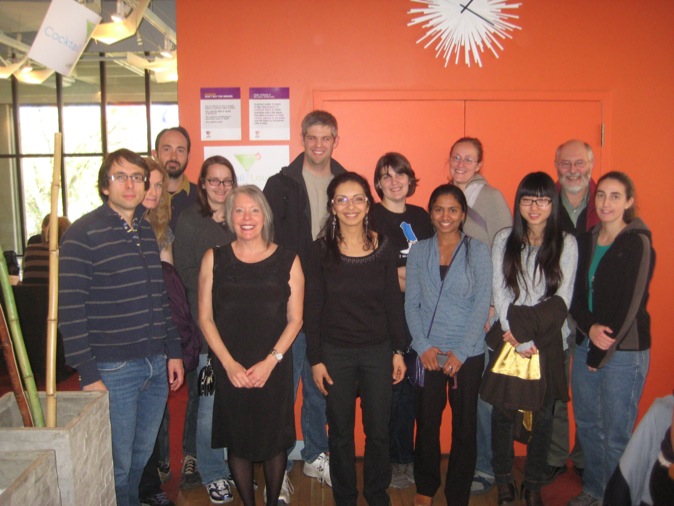 UofM Astro group:

Back (Left to Right):
Jason Fiege, Miranda Jackson (alumnus, now in Sweden), Gilles Ferrand, Rebecca Danos, Paul Edmon, Erica Franzmann, Jennifer West, Ian Cameron
Front (Left to Right):
Jayanne English, Samar Safi-Harb, Harsha Kumar, Ping Zhou, Heather Matheson
(missing):
Andreas Shalchi
, Adam Rogers
Last updated: 10 Feb. 2012